Our Company Slogan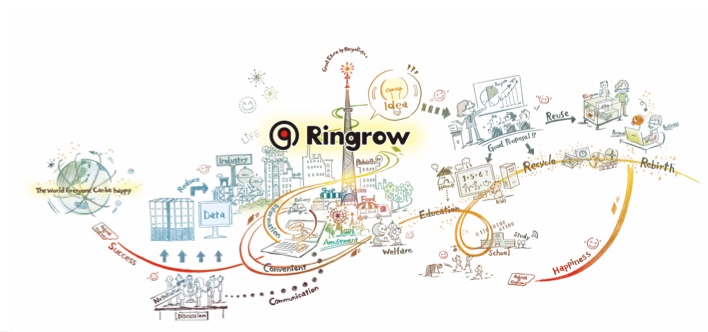 Open up a new field
The World We Want to Live in
Our dream is to live in an information
society full of faces like this.

We want to bring joy to people of all ages and at all stages. From children to elderly people.
From the moment of purchase, to usage, to when products are done being used.
We aim to extend this happiness not only to humans, but also to machines, the society, and our planet.
When we live in that kind of world, we will know that for the first time, a truly amazing information society has been realized.
The Company We Strive to Be
We are a refurbishing company opening up a new field in today's information society.
The information society that came with the creation of the internet has made possible a world beyond our wildest imagination. With the rapid evolution of technology and information devices, we live in a time where almost anything can be done with a computer, smartphone, or tablet.
However, the flip side of our information society's rapid advancement is that many things are being left behind and forgotten. We use technology and know-how to make these abandoned things usable once more. As a refurbishing company, we make them feel new.
For example, in our main business of PC refurbishing, we offer a support service called R∞PC. Our support service offers care that is even more attentive than the services that come with new products, and all with no limitations on coverage or period. In addition, our ongoing "Welcome Back Shugakko Project" transforms formerly closed schools across the country into spaces for both technological and human connection. These closed schools are reimagined so they can be used as a gathering place for local communities.
The real wealth that an information society can bring, is to provide as many options as possible.
Our mission is to create new fields and options for the world by refurbishing things.